3 Reasons You Should Start a Done For You Print on Demand Merchandise Business
Sep 08, 2021
Looking to start a profitable e-commerce business? Selling print on demand products is one of the fastest ways to get started. With print on demand you will be able to put your designs on amazing products without the usual expenses.
Here are 3 reasons you should start a done-for-you print on demand merchandise business.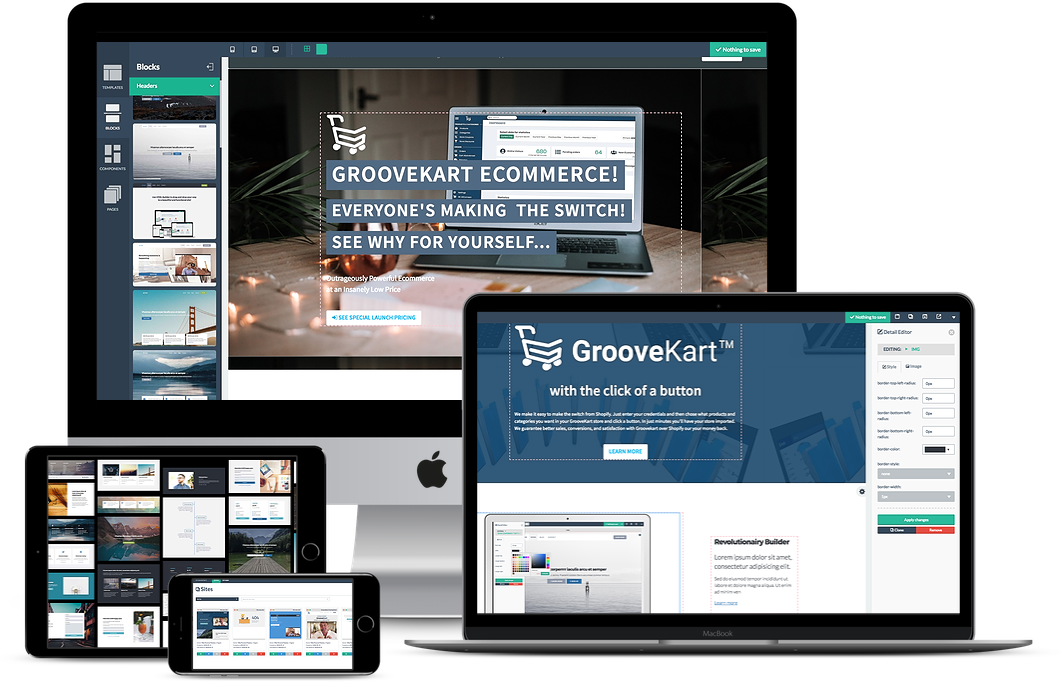 Reason #1 - Easy To Set Up
Print on demand stores are very easy to set up. Once you have your e-commerce platform set up, GrooveKart is the one we use, all you have to do is link your account and you are ready to start selling.

There are even plugins you can use to make linking your account as easy as clicking a few buttons.
Once you have your store set up you can upload your designs, select the type of products you want to sell, and start selling.
Anytime an order is made it will go directly to the print on demand supplier to be fulfilled. You don't have to do anything other than market your products and make sure customers are receiving their products in a timely manner.
Reason #2 - No Inventory Required
Generally speaking, if you are trying to start a merchandise business you will need to invest in inventory. And depending on the type of merchandise you are selling, inventory could easily cost $10,000 or more.
With print on demand merchandise inventory is not required. This is due to the fact that nothing is produced until after it has been ordered.
This makes print on demand the perfect business model for businesses that have access to limited capital. It allows you to test the market without risking any upfront capital.
Using print on demand will reduce any overhead you may otherwise have. Since you don't need any inventory, you really have no risk with this type of business.
Reason #3 - Automatic Fulfillment
Order fulfillment is often the most difficult part for new website owners. And it's the one thing that tends to go wrong the most often.
With print on demand you never have to worry about fulfillment. It is done automatically anytime an order is placed. This is probably the biggest advantage to starting a print on demand merchandise business.
When a customer places an order the fulfillment center will produce and ship the product on your behalf. Literally everything is taken care of for you.
From payment processing, to production, to fulfillment, it's all handled by the platform. This frees up your time and allows you to focus on marketing and brand building. The two things that will help you make more money.
Other reasons you should consider starting a done-for-you print on demand merchandise business are quick turnaround times, excellent customer service, updated technology, high profit margins, hundreds of products, and product customization.
While starting your own merchandise business is simple, it does take some strategic planning to be successful. You will need to take the time to learn basic marketing, copywriting, and branding.
Look into various print on demand companies to determine which one will work best for you. Always order samples before deciding which company to work with. You want to make sure they have quality products and deliver on time.
Order at least two samples so you can send one back. Just like it's important for you to test out the processing and shipping process, it's also important for you to test out the return process. You want to make sure your customers are well taken care of from start to finish.
As you can see, print on demand is a great business to start. It's profitable, fun, and can completely change your life.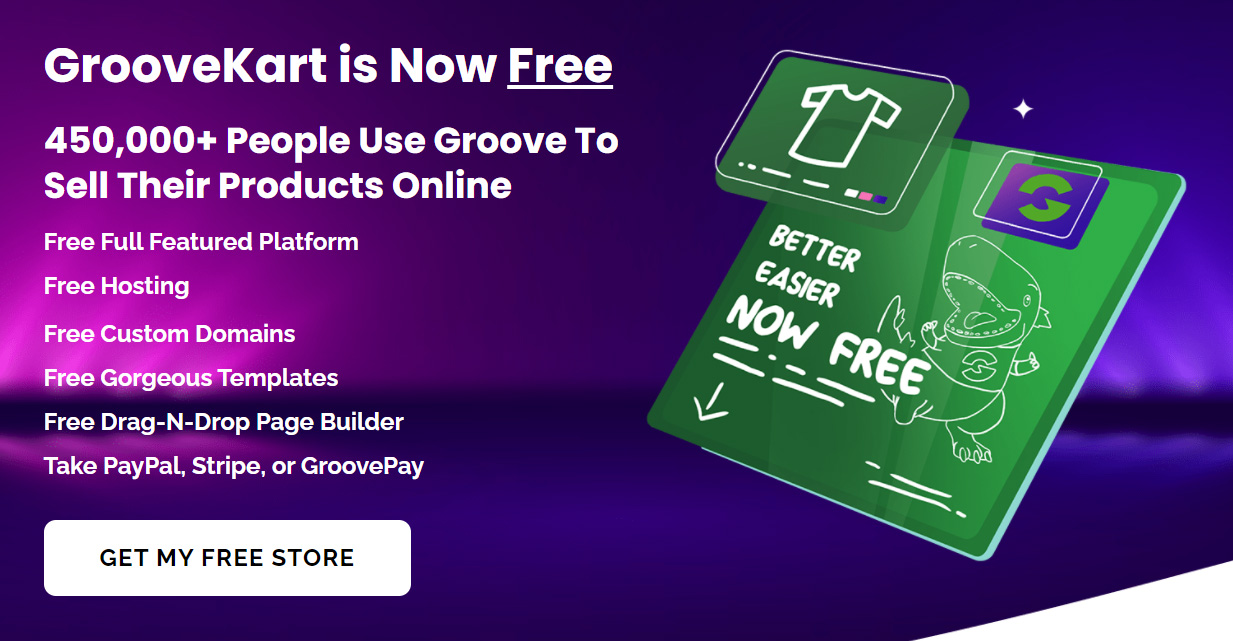 If you're ready to get started, checkout GrooveKart.
GrooveKart is an e-commerce shopping cart platform that will allow you to sell physical products online. And the best part is you can get started for free.
You will get free hosting, a free domain name, free templates, and access to a free drag n drop page builder. You will literally be able to just click and sell.
If you are a beginner you will absolutely love GrooveKart. The designers intentionally made it super easy to use. There is no coding needed to use this platform. It is a true plug and play solution.
All you have to do is upload your products and the platform will do the rest. With GrooveKart you will have choices and flexibility. You set it up to work for you.
There is no one size fits all solution here. You get to choose what features you want to use based on your own individual needs.
With GrooveKart not only will you save money, but you will make more money as the platform has been proven to convert better than many of the top platforms currently on the market.
Ready to start your print on demand merchandise business? Give GrooveKart a try today!