Done for You - Custom Branded GrooveKart Store
Sep 22, 2021
To be perfectly honest, you can make your own eCommerce store from scratch. But, is it going to be 100% successful? No.
The reason is unless you're a born businessman with a lot of coding and design background, you will be easily overwhelmed and the whole process will soon feel like a wild goose chase.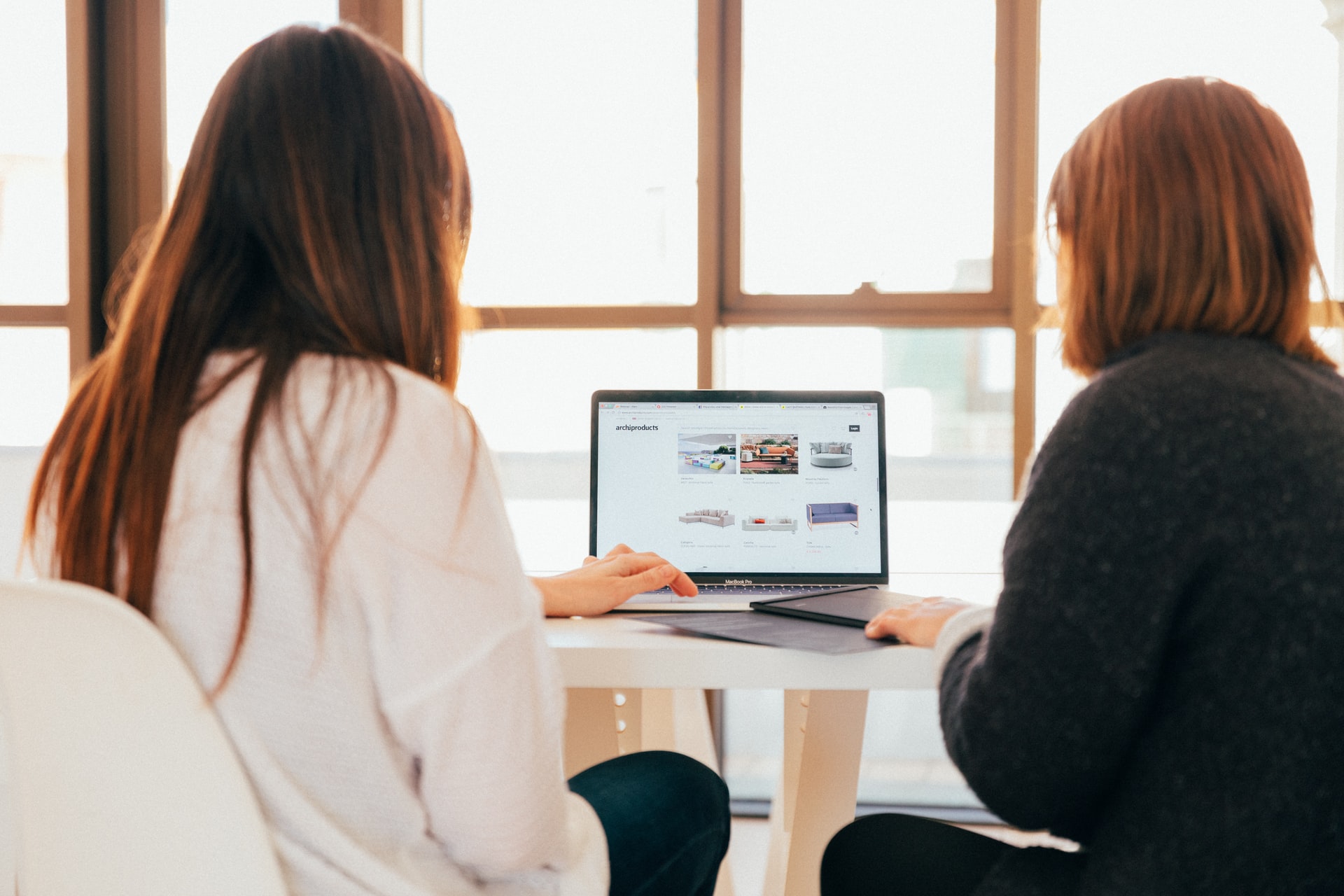 This is exactly why with no experience, you can tackle the world of custom eCommerce stores via a reliable platform without wasting time. Speaking of which, here's a guide to all the benefits you'll enjoy when you're building your custom branded GrooveKart Store with Merchbold.
Merchbold packages that you can choose
There are a few solid packages on Merchbold that will not only cater to your requirements but the budget as well.
Built on our propriety Shopping Cart GrooveKart has more standard features than the leading platforms... Plus, did we mention it's free!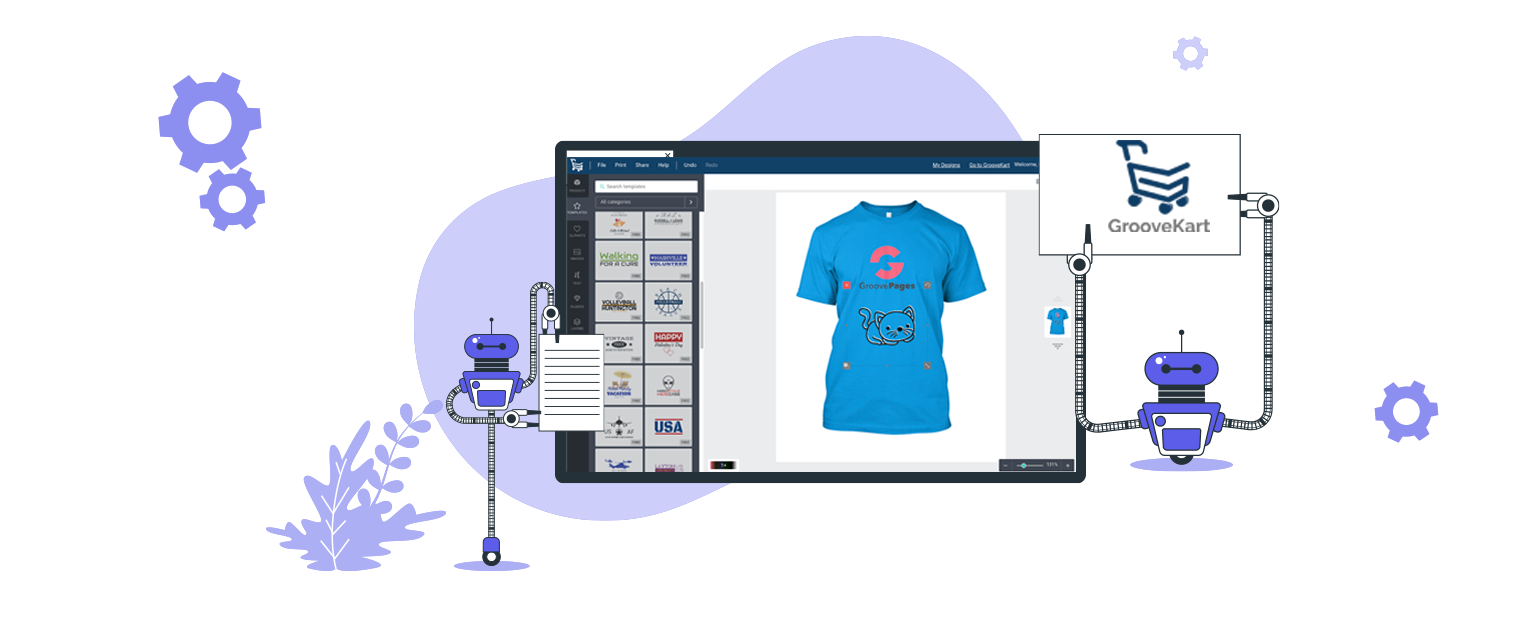 You can sell your products with variants like size and colors, you can have categories, powerful reporting, analytics intelligence, customer look up, powerful shipping features, powerful Free Native apps, a built in support desk, customize your look and feel, and our world class support!
Starter Package
The Merchbold starter package is the ideal option if you're just starting out. It offers you a complete setup and customize Groovekart Store along with eye-catching themes.
You will have full site configurations to tweak the store however you want. Not to mention, with the logo creation, Home page slider image creation, Full apparel & mug catalogs, Product mock-up & variation images, and up to 30 industry-based designs, you can start selling your products in no time.
● One time pricing - $495 USD
● Special features – Slingly (One of the most powerful eCommerce automations) Lite Version is included.
Pro Package
The Merchbold Professional Package includes all the above-mentioned features plus, 10 complete branded product lines, Full apparel & premium products, and unlimited designs With Slingly.
● One time pricing - $995 USD
● Special features – Slingly (One of the most powerful eCommerce automations) Pro version is included.
Corp Package
The Corporation Package is the best bet for building custom eCommerce stores for corporate, fundraisers, charities, etc.
The corp package includes all the features of the Professional package plus 20 fully branded product lines, all-access catalogs across Slingly premium mock-up & variation images and advertising images, etc.
If you're looking to take your brand's performance up a notch, then you'll find the Corp package quite beneficial.
● Special features - Slingly (One of the most powerful eCommerce automations) Pro version is included.
What else?
Regardless of the package you go for, Merchbold will leave no stone unturned in terms of taking your industry vision, passion, and concepts and creating a unique modern storefront design that will outdo all the other custom branded GrooveKart Store out there.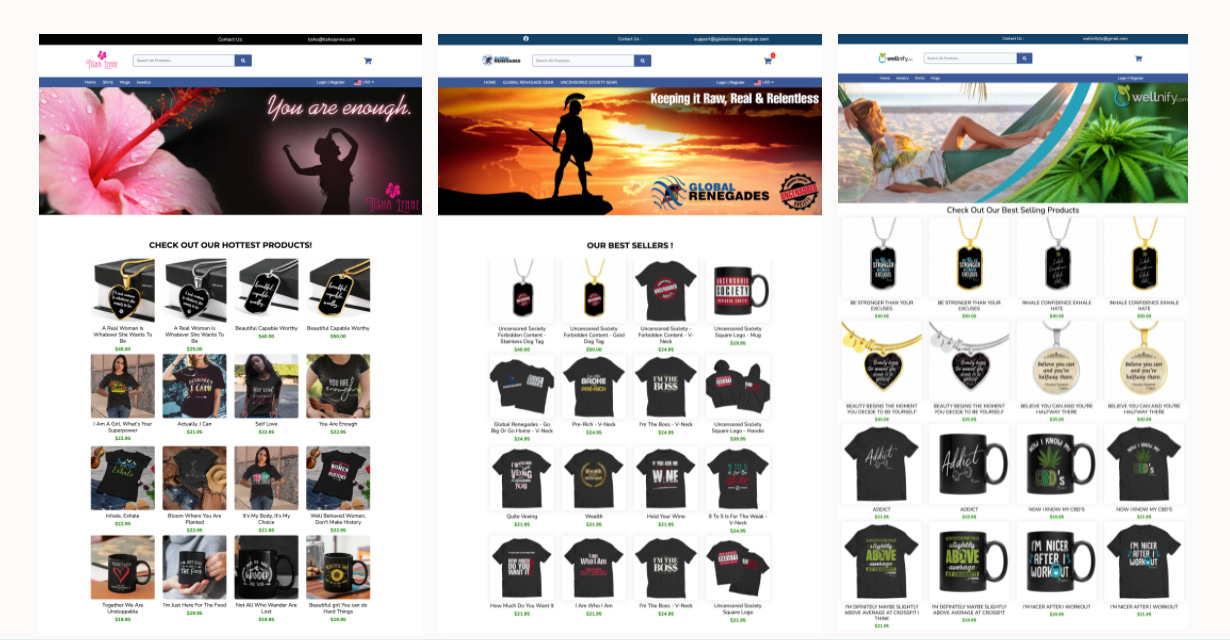 However, when you go premium, undoubtedly you'll meet new heights in the design and support aspect.
If you already have a brand logo, good, and you can use it in a matter of minutes. But, if you don't, even better, because Merchbold will make you a one-of-a-kind logo and let you start right away.
Merchbold doesn't limit you, and you can choose from a wide variety of apparel from t-shirts, hoodies, ladies and children's clothes to sweatshirts, and bibs, etc. What's more, if you go for the Pro package, you can start selling jewelry including bracelets, necklaces, dog tags, and pendants, etc. as well.
Not just apparel and accessories, Merchbold will let you expand your business into footwear, tote bags, mugs, sneakers & flip-flops, just to name a few from their broad premium selection.
Moreover, have peace of mind with the option to accept payments from GroovePay and Authorize.net that are some of the world's leading merchant platforms. But, you can use PayPal or Stripe without any extra fee from Merchbold as well.
In terms of order fulfillment, Merchbold works with some of the most reliable printing companies in the US and due to the direct connection that your custom eCommerce stores has with Merchbold, the deliveries will be impeccable and timely.
Over to you
With Merchbold packages, you're entitled to enjoy all the services you need to get started and maintain your business.
But, as you witness your business booming, you can check out other Merchbold services including :
Automated web network
Email list and search services
Slingly Pro Printing Platform
GrooveKart for selling your products, and much more to power up your modern storefront design.
Building an eye-catching, profitable store to sell your unique print designs is no longer a dream!
Merchbold's end-to-end solution gives you everything you need to build a thriving custom branded merchandise online and tap into a booming industry!